Out-of-School Learning Loss: Not Just a Seasonal Issue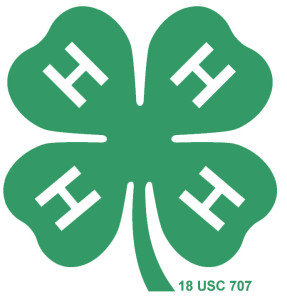 For quite some time, educators have noted that summer learning loss is not just an interesting neologism or cute coined term – it's a legitimate, tried-and-true concern for students across our nation. When we look closely at the issue of summer learning loss, we see that the true problem is not a seasonal issue, but rather, it's an away-from-the-classroom issue.
What We Know About Learning Loss
Unfortunately, it has been well documented that many children experience summer learning loss during their time away from the classroom, which means they forget the equivalency of up to two months of academic instruction as measured by grade level equivalents on standardized tests. Research shows that students typically score lower on standardized tests at the end of summer vacation than they do on the same tests administered at the beginning of the summer (Cooper, 1996; Downey, Broh, & Von Hippel, 2004). Much of this is attributed to the fact that the long summer vacation breaks the rhythm of instruction; this "interruption" in rhythm of instruction leads to forgotten material and mastery of skills. Ultimately, this shortcoming requires a significant amount of review of material when students head back to the classroom.
We Don't Gain Ground by Changing Nothing
Many argue that the answer to limiting summer learning loss is to move away from a traditional school calendar and opt for the "balanced calendar" approach of year-round schooling. In essence, this would equate to children being in classrooms for learning blocks of approximately 30-45 days at a time and vacations consisting of two-to-three week breaks (Hansen, 2014). CEO of the National Summer Learning Association, Sarah Pitcock, explained how that "fix" simply would not be a sufficient answer to the larger problem at hand. Pitcock based her reasoning on previous studies conducted by Ohio State which utilized the balanced calendar approach and showed that kids still lose a good deal of academic footing with that particular timeframe. "Kids lost the same amount of learning over the course of the year over a balanced calendar, it's just they lose it in smaller pieces," Pitcock said. "I think our response to that approach is you still have to think about those intercessions, and the question is really, how can you add more time for the kids who need it most."
Making Out of Classroom Time Count – Literally
U.S. Secretary of Education Arne Duncan has reiterated the need and responsibility of parents to keep their students engaged and learning during school breaks. Gail Gross (2014), noted parenting and education expert, stated there are a multitude of ways that parents can help keep their children involved in teachable moments over the course of a vacation away from the classroom. Gross (2014) and Vander Glessen (2013) explain that learning experiences outside of the classroom give your child the opportunity to explore independent learning. We have seen repeatedly that independent learning helps our youth to become engaged as life-long learners, a noble trait that all parents hope to instill in their children. Many of those same sentiments were echoed by Education Secretary Duncan in a recent speech to youth educators:  "I don't worry about the students that are going to summer camps. One month at a quality summer camp can inspire a ripple effect of lifelong learning for kids from all backgrounds."  Perhaps small ripples appear innocent enough now, but they can prove to loom large in impacting our young people – and the way they learn – for many years to come.
References
Cooper, H., Nye, B., Charlton, K., Lindsay, J., & Greathouse, S. (1996). The effects of summer vacation on achievement test scores: A narrative and meta-analytic review. Review of Education Research, 66(3), 227-268.
Downey, D., Broh, B., & Von Hippel, P. (2004). Are schools the great equalizer? Cognitive inequality during the summer months and the school year. American Sociological Review, 69(5), 613-635.
Gross, G. (2014). Twelve fun ways to help prevent summer learning loss [Blog post]. Retrieved from http://www.huffingtonpost.com/dr-gail-gross/fun-ways-to-help-prevent-summer-learning-loss_b_5435718.html
Hansen, A. (2014). Keeping students' skills sharp over summer vacation [Blog post]. Retrieved from https://stateimpact.npr.org/ohio/2014/06/05/the-impact-of-the-summer-slide/
Vander Glessen, E. (2013). Summer learning loss: The case for curiosity in and out of school time. Retrieved from http://edventuremore.org/wp-content/uploads/2013/12/Great-Dad_Camp-slows-Summer-Learning-Loss.pdf