Homeowner Well and Septic Workshop
N.C. Cooperative Extension and the Chatham County Department of Environmental Health present a free workshop on the use and maintenance of home septic systems and wells on November 4, 2019 (6:30–8:30 p.m.), and November 5, 2019 (9–11 a.m.), at the Chatham County Agricultural and Conference Center.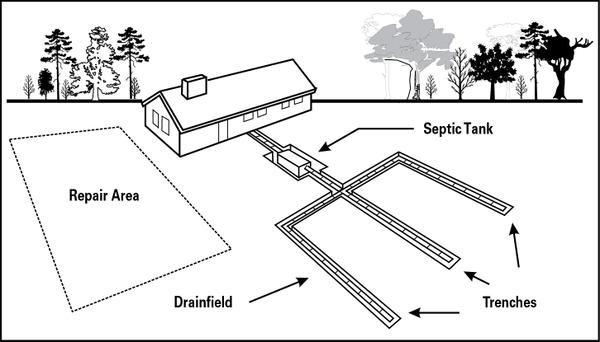 Homeowners of Septic Systems 
James Tiger, Environmental Health Specialist
Learn the basics of septic systems, including their use, design and operation, the types of septic systems in Chatham County, why septic systems fail, and how to prevent failures.
Wells 101 in Chatham County 
Carl Kivett, Well Program Specialist
Learn about siting, inspecting, and repairing wells, including an overview of the County water sampling program.
Planting on Your Septic Drain Field
Matt Jones, Horticulture Extension Agent
A review of the do's and don'ts of plant selection and maintenance around septic fields, including turf, edible crops, trees, and shrubs.
Register for the Nov. 4, 2019, 6:30–8:30 p.m. workshop
Register for the Nov. 5, 2019, 9–11 a.m. workshop
---
For questions, contact Matt Jones.