Explore 4-H Here in Chatham County!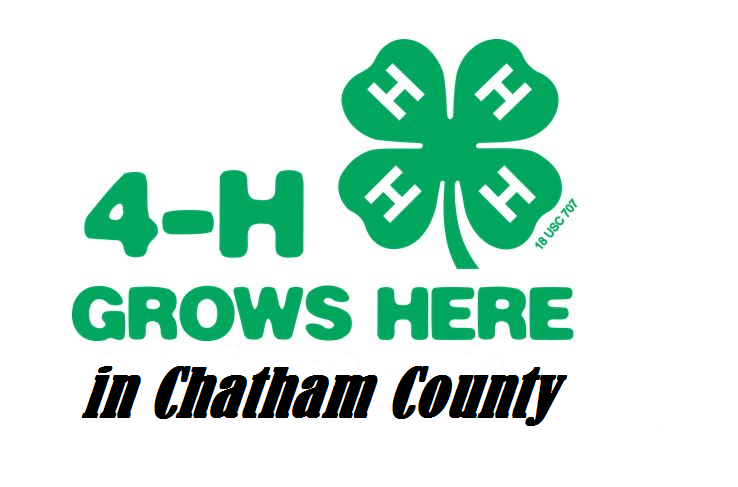 What's the first thing that pops in your mind when you hear, "4-H"? A club? Something for your kids to do? Reminiscing the days when you were in 4-H?
4‑H is a Community for all Kids
4‑H is delivered by Cooperative Extension—a community of more than 100 public universities across the nation that provides experiences where young people learn by doing. For more than 100 years, 4‑H has welcomed young people of all beliefs and backgrounds, giving kids a voice to express who they are and how they make their lives and communities better. Through life-changing 4‑H programs, nearly six million kids have taken on critical societal issues, such as addressing community health inequities, engaging in civil discourse and advocating for equity and inclusion for all.
Click on the link below to find out what Chatham County 4-H has to offer, you may be surprised how many different clubs we have throughout Chatham County.
Chatham 4-H Clubs and Contacts for 2019
We would be thrilled to have your child/children a part of Chatham County 4-H!