Extension Master Gardener Volunteer Program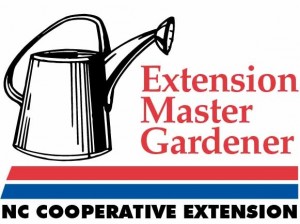 Please contact me with information about the EMG Program in Chatham County
Extension Master Gardener volunteers work with NC State Extension to provide gardeners with unbiased, science based information on sustainable garden, lawn and landscape practices.
Under the guidance of Extension agents, volunteers complete a 40 hour training program, pass an examination, and complete a 50 hour internship. To remain active in the program volunteers must log a minimum of 30 hours of volunteer service and 10 hours of continuing education each year.
To help you decide if you should apply to become an Extension Master Gardener volunteer, ask yourself these questions:
Do I want to learn more about growing many types of plants?
Am I eager to participate in a practical and intense training program?
Do I look forward to sharing my knowledge with people in my community?
Do I have enough time to attend training sessions and to serve as a volunteer?
No previous training is necessary to become an Extension Master Gardener volunteer, just a passion for gardening and a desire to volunteer in your community. Benefits of serving as an Extension Master Gardener volunteer include:
Learn from outstanding horticulture experts
Become knowledgeable and skilled in a variety gardening subjects
Teach others about sustainable gardens, lawns and landscapes
Help gardeners solve problems
Work with others who share your interests
Continue to learn through workshops, field trips, conferences, and hands-on training
Lead environmental education efforts in schools and neighborhoods
Transform yards, people and communities
LEARN MORE!
Have questions or want to receive an application packet by mail? Contact N.C. Cooperative Extension's Chatham County Center by calling 919-542-8202 or email charlotte_glen@ncsu.edu
Learn more about NC State Extension's Master Gardener Volunteer Program
Was the information on this page helpful?